You have been invited to
LLV Deluxe Venice Cruise
View Profile
Venice, Italy
8 DAYS
Luxury Lifestyle Cruise/ 8 days -7 nights
LLV 2022 DELUXE VENICE CRUISE
8 DAYS -7 NIGHTS

SLEEK, SOPHISTICATED, AND SENSUOUS!
Awaken your senses! Being in Venice has never been so exciting and seductive! 
  
Join us in an exclusive, erotic, and intoxicating adventure, that begins in the magical floating city of Venice.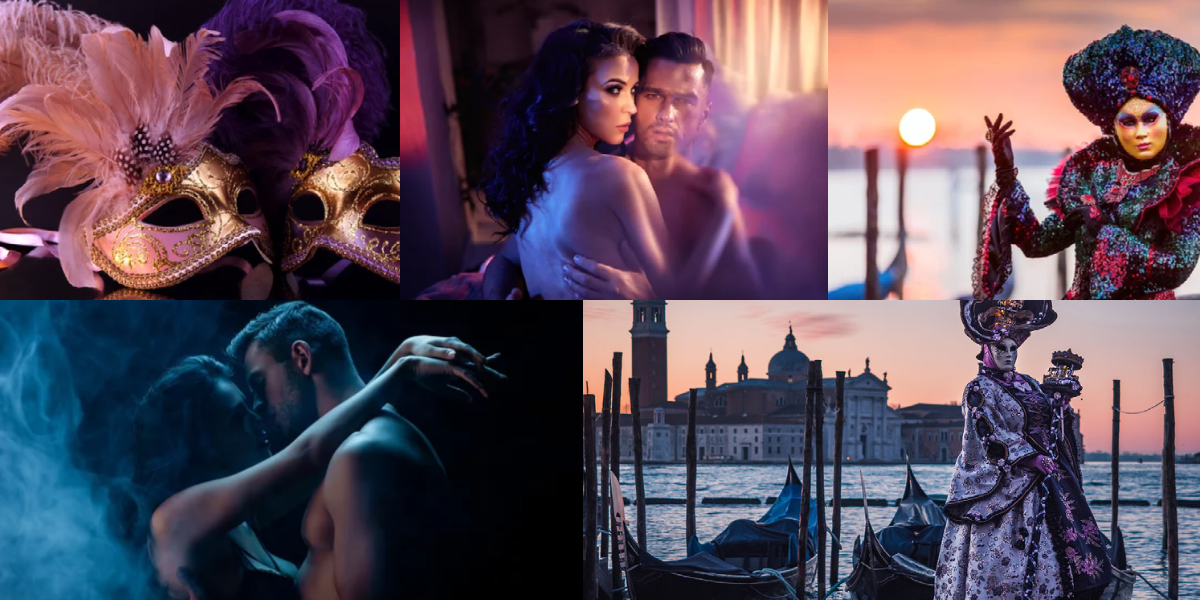 While in Venice, find the best hiding places for a little tryst. Shop for silk stockings, lingerie, and gorgeous masks while you explore the unmatched beauty of one of the world's most incredible cities.  
Drink a Bellini at a cafe, sneak down back alleys for a stolen kiss. Create a little history of your own while being seduced by LLV and the magnificent and legendary city of Venice, the most romantic place for lovers, old and new!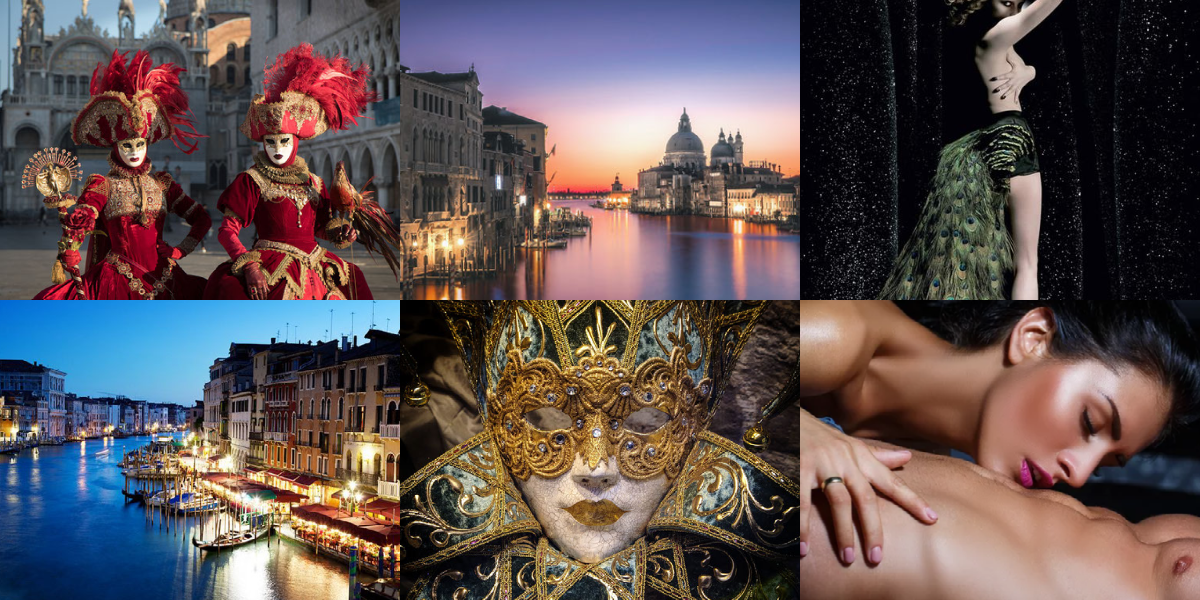 Be our guest on board this ultra-luxury ship and enjoy the amazing views of Montenegro, scents of Greece, the charm of Slovenia, and crystal waters surrounding Croatia.
LLV invites you to lose yourself, and experience Venice in a way you never have. A Truly attractive, and sexy itinerary is waiting for you! 
EXPLORE THE ELEGANT LIFESTYLE OF A TRULY ALL-INCLUSIVE ULTRA-LUXURY CRUISING
Vista Suite
US$6,189 per person
2
A quiet sanctuary. The sitting area of the Vista Suite has plenty of room to relax. Large picture windows frame panoramic ocean views. The perfect backdrop for breakfast in bed during the cruise.
One bedroom:312 ft² / 29 m²
SUITE FEATURES:
∙ Sitting area
∙ Twin beds or queen-sized bed
∙ Marbled bathroom with vanity,
full-sized bath, separate shower
∙ A choice of pillows
∙ Walk-in wardrobe with personal safe
∙ Writing desk
∙ One 46" / 117 cm flat-screen HD TVs
∙ Unlimited Standard Wifi
Invoice
Please read our Terms of Service and Cancellation Policy carefully. By asking us to confirm your booking, you are agreeing to accept the terms, conditions, and policies outlined in this Cruise.  Please note these booking conditions only apply to the selected event.
Note: All Suites have a fee of $425.00 p/p; this fee will be added to your total and to your payment plan to cover Port Charges, Taxes, Document Fees, Gratuities, Administration, and Security Fees.
Included: 
7 nights / 8 Days amazing itinerary 
All meals and snacks, Specialty restaurants
24 hr. room service
Unlimited beverages alcoholic & non-alcoholic,  lounges, and bars.
Specialty coffees & Teas
Clothing-optional sundeck, pool areas, 2 Jacuzzis & 1 large pool.
Indoor/Outdoor Playrooms
Daily Activities Program
Live entertainment
International Live DJ's, 
All tips and gratuities
Suites PH, Vista & Owner with 24-hour butler service.

Itinerary:
 

The scheduled itinerary is subject to change. 
Balance Payment Calendar:
Deposit: 20% 
August 9th, 2021 - 35%
November 8th, 2021 - 35%
February 7th, 2022- 10%
Cancellation Policy
Cancellation on or before August 10th, 2021 – Penalty of $250 USD p/p (Staterooms) and $300 USD p/p (Suites)
Cancellations between August 11th  and November 10th, 2021 – Penalty of $375 USD p/p (Staterooms) and $500 USD p/p (Suites)
Cancellations between November 11th, 2021 and February 9th, 2022 – Penalty of $500 USD p/p (Staterooms) and $750 USD p/p (Suites)
Cancellations after February 10th, 2022 – No refund will apply.
Cancellations must be submitted in writing by e-mail. The subject line should read Cancellation Request, the name of the cruise sailing you are canceling. Addressed – reservations@llvclub.com
*Reservations paid with credits from past events, rescheduled events, or canceled bookings are non-refundable.
Please note: All guests must be checked-in and onboard the ship no later than 60-minutes prior to the published sailing time or they will not be permitted to sail
Name changes: One name may be changed up to the last payment date listed above in the payment and cancelation policy, provided one of the original names remains on the reservation. After the final payment date, no name changes are permitted.
Luxury Lifestyle Vacations
4455 Parkside Rd 
Davie, FL 33328
UNITED STATES OF AMERICA
Telephone: 1 800 574 4265
Email: reservations@luxury-lifestyle-vacations.com
www.llvclub.com